---
Pfizer vaccine to arrive in the UK 'within hours'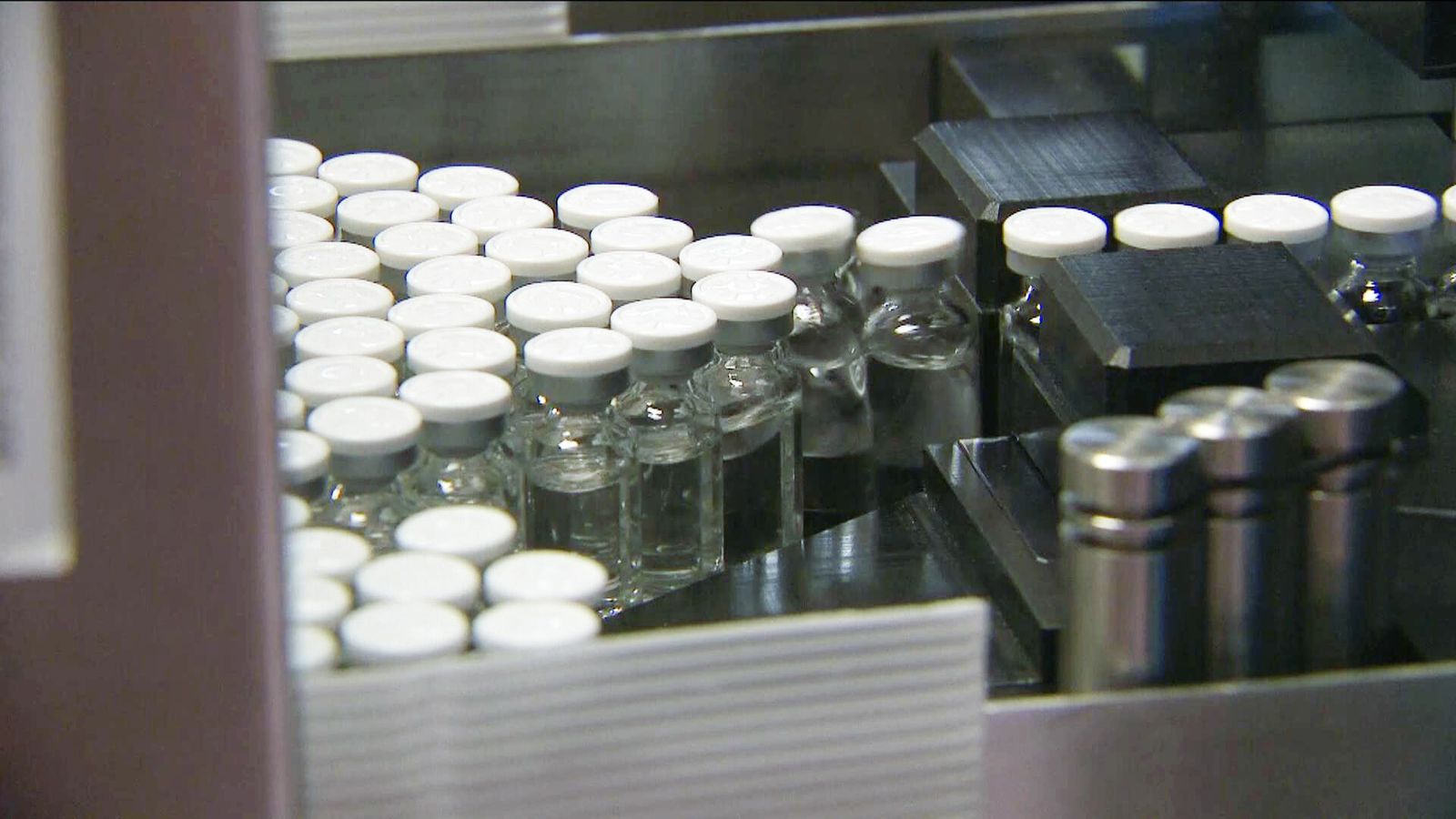 The first doses of the Pfizer/BioNTech vaccine will arrive in the UK in "hours, not days", according to Jonathan Van-Tam.
The deputy chief medical officer for England made the announcement on Thursday morning as he hailed the UK's approval of the jab.
Speaking to the BBC, Prof Van-Tam revealed that the UK will likely receive deliveries of the inoculation today.
The professor said he expects to receive the Pfizer vaccine "very, very shortly in the UK. And I do mean hours, not days".
The UK was the first country to give the green light for Pfizer/BioNTech vaccine, and has ordered 40 million doses.
Refrigerated transport is needed to carry the vials, which must be stored at -70C.
Boris Johnson has warned of "immense logistical challenges" due to the cold temperature needs of the inoculation.
Health Secretary Matt Hancock said 800,000 doses will arrive next week, while BioNTech chief commercial officer Sean Marett said the UK is likely to get at least five million before the end of the year.
Sir Simon Stevens, the chief executive of NHS England, told a Downing Street press briefing that because of the frigid conditions needed to store the jab, it can only be moved a few times and only in large quantities.
A box of the vaccine contains 975 doses, but the Medicines and Healthcare products Regulatory Agency has not granted approval for these containers to be split up.
This makes distribution to care homes difficult and it could see doses go to waste.

© Sky News 2020
---