---
COVID antibody firm Abingdon Health tests £100m float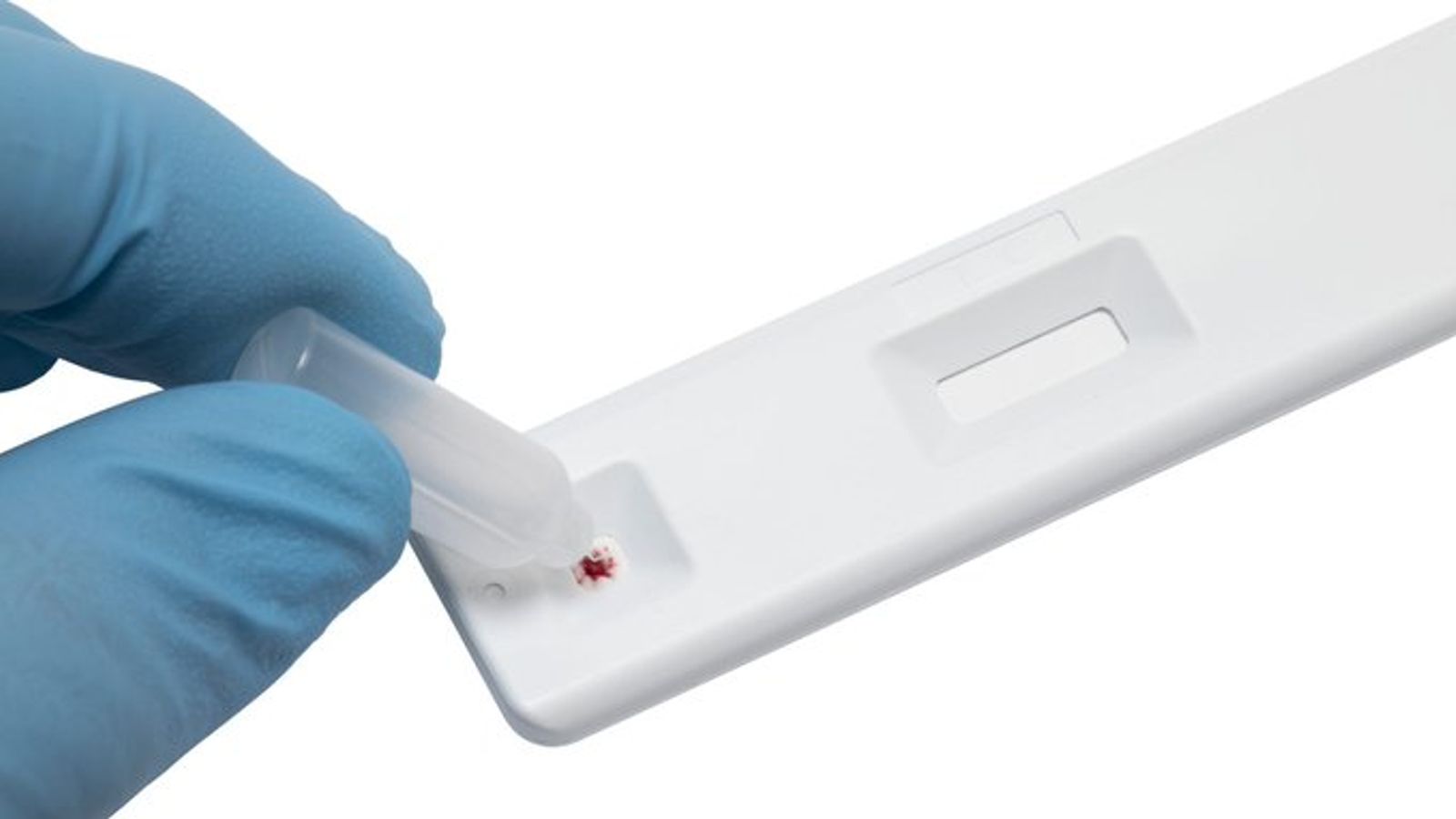 The company enlisted by the government to lead the Rapid Test Consortium as part of its response to the coronavirus pandemic will decide this week whether to pursue a London stock market flotation.
Sky News has learnt that Abingdon Health is in talks with prospective investors about an initial public offering to raise about £20m that would be used to fund the company's expansion.
A research note published by N+1 Singer, the investment bank handling the listing, shows that a pricing announcement is due to be made on Monday, with the shares being admitted to London's junior AIM stock market on or around Friday of this week.
If it proceeds, the IPO will be one of the most prominent to date involving a company at the heart of ministers' efforts to tackle the spread of COVID-19.
The government placed an order for one million of Abingdon's antibody tests earlier this month, fuelling the company's hopes that it could obtain a valuation of £100m through a public listing.
Its plans, however, have been disrupted by reports casting doubt on the efficacy of the company's lateral flow-based diagnostic tests.
A Public Health England report published last week by the British Medical Journal suggested that the fingerprick test is materially less accurate than the company had claimed.
In response, Abingdon issued a statement, citing the Department of Health and Social Care's view that the company's tests "are approved for use in surveillance studies, which is what they were purchased for".
"They were never intended for, and have never been issued for widespread public use and it is misleading and unnecessarily inflammatory to purposefully ignore this fact in the report," Abingdon cited the DHSC as saying.
A source close to Abingdon said investor feedback in recent days had been "positive", despite shares in other companies offering COVID-19 tests falling sharply last week as news of an imminent vaccine was digested by stock market investors.
Headquartered in York, the company also has operations in Birmingham and Doncaster.
It was established in 2008 by Chris Hand, its chairman, and chief executive Chris Yates.
Abingdon's board and management team are the biggest shareholders in the business, with Mercia, a fund manager, holding 23%.
Abingdon and N+1 Singer declined to comment.

© Sky News 2020
---