---
Biden and Trump clash on coronavirus and healthcare in presidential debate
President Donald Trump and Democratic challenger Joe Biden began the first presidential debate with heated exchanges over coronavirus and health care.
The two men frequently interrupted each other with angry interjections, with Mr Biden eventually snapping at his opponent: "Will you shut up, man?"
As the discussion about the Supreme Court quickly turned to coronavirus, Mr Trump claimed, without evidence, two million people would have died if his opponent were president.
Live stream and updates from the first presidential debate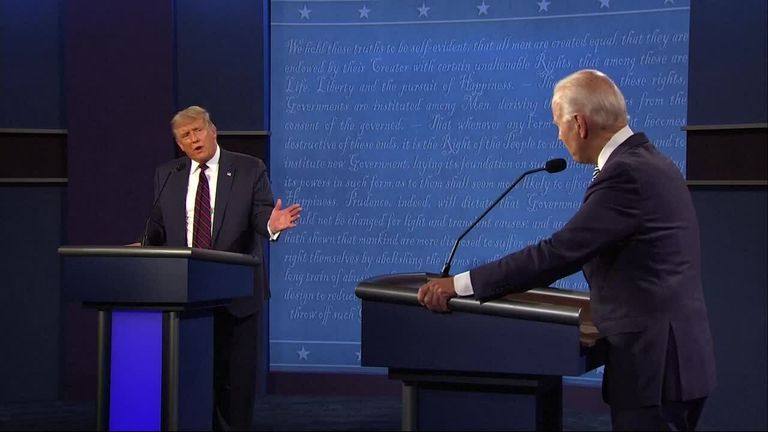 Moderator Chris Wallace of Fox News pleaded with Mr Trump, stating that COVID-19 would be discussed later in the debate.
He then asked Mr Trump about whether he had a plan to replace the Affordable Care Act, and the president said: "First of all, I guess I'm debating you, not him, but that's OK. I'm not surprised."
The president said Mr Biden had adopted former Democratic presidential rival Bernie Sanders' "socialised medicine"
proposals.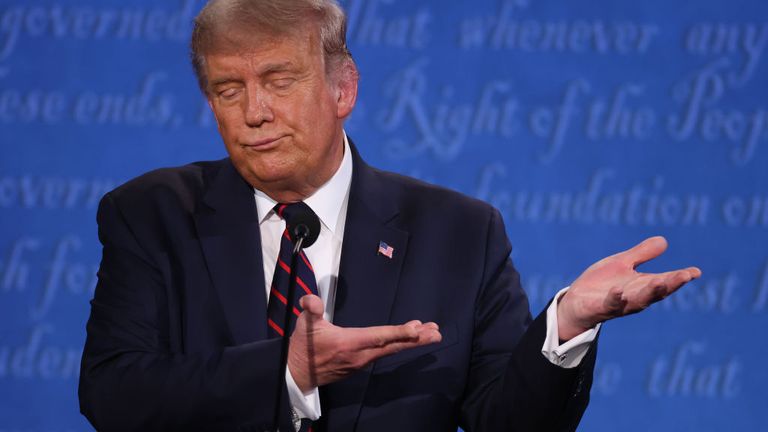 And after he explained his health proposal, Mr Biden said: "He has no plan for healthcare… The fact is this man has no idea what he's talking about."

© Sky News 2020
---